Articles
I regularly contribute to articles within the media and here are some that I have been quoted in:

www.rscpp.co.uk/content/features/what-say-mental-health-problems.html

'Let me support you in any way you feel is appropriate'
Life changing issues come in many forms, such as divorce, illness, or bereavement, and if you don't personally understand the problem it can be hard to find the words or feelings to express what you want to say. Mental health issues can arise out of these issues and many more, or it may simply be that the person is not coping as they would wish. The person suffering often feels isolated and perhaps won't or can't believe you really do want to listen. They may feel it's only words, so perhaps the following could help: 'Let me support you in any way you feel is appropriate. Help me to help you if you will let me', 'Please hear me when I say I am here whenever you need to talk', 'I will ask how you are regularly so you feel you can trust I mean what I say', 'If I am intrusive, please let me know', or 'Just tell me as much as you are comfortable with'.
Accredited and Registered Counsellor and Psychotherapist Jules McClean


www.rscpp.co.uk/content/causes/body-dysmorphic-disorder-bdd.html

BDD comes from an intense preoccupation with appearance often feeling that everyone is looking at, scrutinising and judging. However that judgemental person is the sufferer themselves as they have an anxious often paranoid feeling that they don't somehow match up to what is perfect even when they don't know what that is. This person will probably have grown up not feeling good enough for their parents and they will have been given the impression that people are judged and viewed by an external source of valuation and not for who they are. It comes down to achievement, image, the right friends top exams etc. Sufferers of BDD are likely to be perfectionists and therefore nothing comes close least of themselves. They have no grip on being centred and valued in their world.

www.rscpp.co.uk/content/features/university-student-mental-health.html

"Starting and being at University is not always the exciting progression in life as it's billed. Many of you will find yourselves feeling lost and alone as you can struggle to navigate a new environment, new people and being away from home. It's potentially overwhelming.
Suggestions to help combat the confusion and possible loneliness would be to join groups of activities you enjoy and some you've always wanted to try as Universities have a smorgasbord of groups and societies. Say YES to invites in order to meet people and expand your social groups.
Don't be afraid to ask for help be it a tutor, friends or your family. If this is daunting ask for counselling as every Uni offers the service. There's no shame in asking for support and you might find it's helpful for you to make sense of your new world. When you do find your way you will discover an exciting new world and one which may give you nourishing experiences and above all lifelong new friends"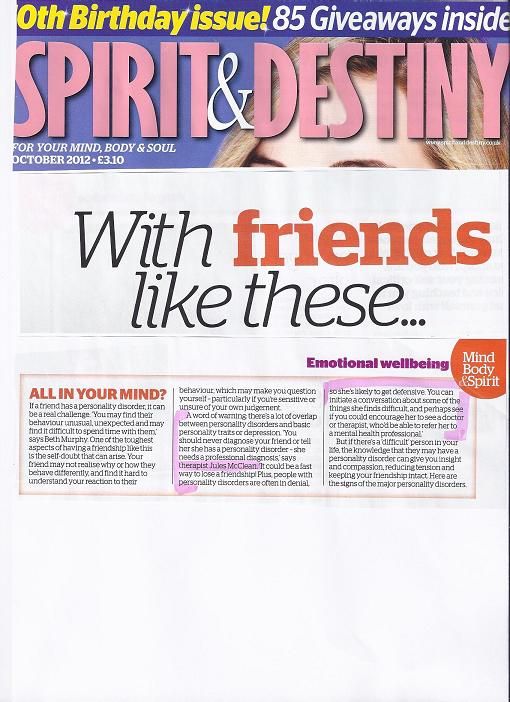 MSN WellBeing; Beat Temptation - Act Normally'


MSN WellBeing; Beat Tempation - Use the 80/20 rule